Monday, August 01, 2011 • activity toys, changing, fancy dress, gifts for toddlers, imaginative play, party time, playroom, soft toys, toddler gifts, toys •
being a kid means that you can go to the supermarket in fancy dress and people look on with an endearing smile.
*jealous face*
. this range of organic felt accessories is awesome, not only because it's a far cry from flammable superheros but because it also encourages a bit of creativity - with hats that fold and convert into bags and handy-feety-things (technical term) - amazingly good colours too!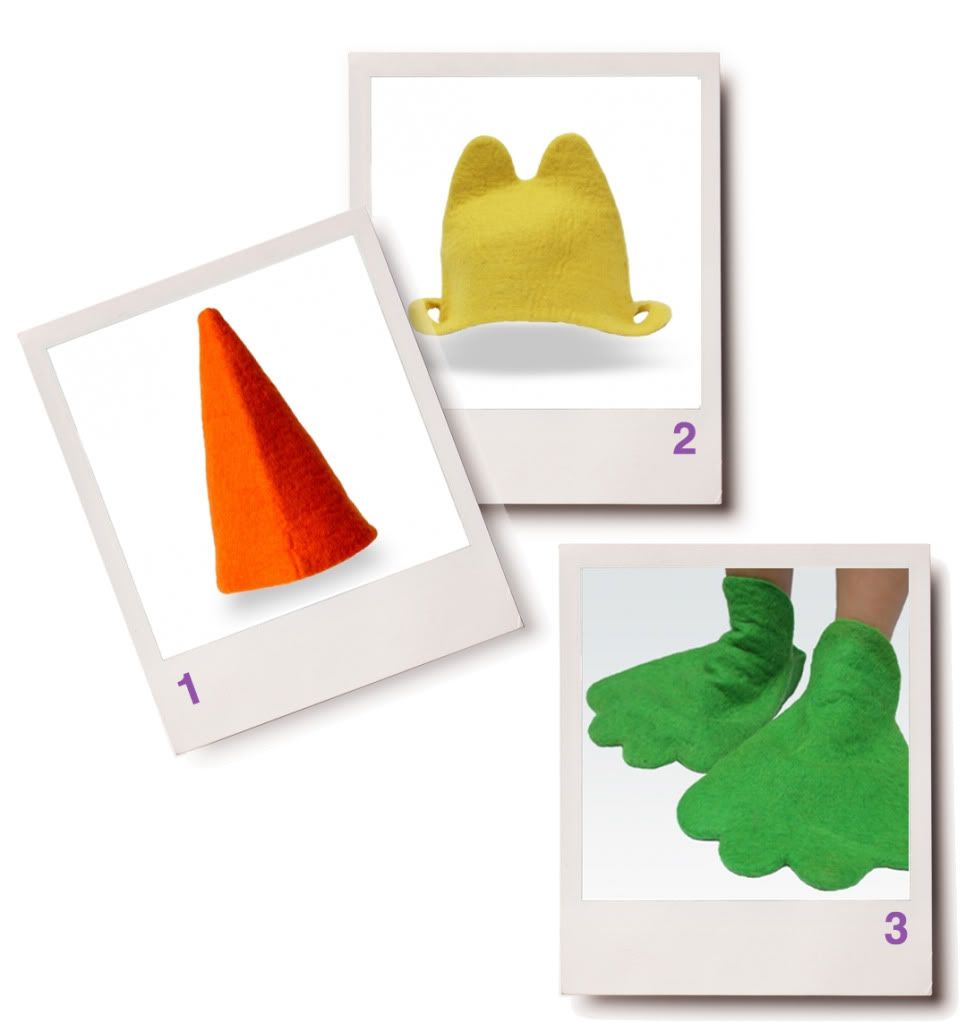 1/

cony in orange, £13.50,

toyella
*for 10% off enter BSF-1008-10 at the checkout*
2/

eary yellow, £13.50,

toyella
*for 10% off enter BSF-1008-10 at the checkout*
3/

handy four green, £11,

toyella

*for 10% off enter BSF-1008-10 at the checkout*